Community Bicycle Organizations
Page description
If you're looking for tool libraries, you're in the wrong place. Go here
The list below uses the criteria found in the old Bicycle Organization Organization Project for what constitutes a community bike shop, namely:
Non-profit bicycle organizations
Bike shops that are accessible to people without money
Shops that have an educational focus, teaching others how to fix bikes
Shops that are volunteer run
Organizations that ship bikes to communities in other countries.
Shops that provide free or low-cost services to the community.
Organizations that recycle bicycles and parts
Community bicycle projects do many different things. Some use bicycles to change society, the economy, or the environment. Some have community bike shops. Some promote bicycle use and making their communities into places where riding is easier, more inclusive, safer, and more fun. The list above uses the criteria found in the old Bicycle Organization Organization Project for what constitutes a community bike shop. The bike project need not meet any these criteria. Rather, it is a general list of qualities which are common among many bicycle projects.
Maps of Community Bicycle Organizations
Please note: the maps are not synced with each other or the list on this page. Both maps are international.
Here is the current, open-collaboration Google map, entitled "Earth's Community Bicycle Organizations". It is probably more comprehensive for North America. The comments associated with the map contain information about the organization and management of the map and its list. It is not clear whether would-be contributors can edit the map to include or correct information for local bike collectives already on the map or add new ones.
Here is the open street map, which includes all French ateliers (workshops) and is probably more comprehensive for Europe. You can find more information about this map here.
Argentina
Buenos Aires (CABA)
Córdoba
Neuquén
Australia
ACT
New South Wales
Northern Territory
Queensland
South Australia
Tasmania
Victoria
Western Australia
Austria
Graz
Innsbruck
Ottensheim
Sankt Pölten
Wels
Bikekitchen Wels. Existing since 18/10/13. Dragonerstrasse 22, Wels. Supported by BK Linz?
Vienna
Wiener Neustadt
Belarus
Minsk
Belgium
Brussels
Brussels has more workshops than most European cities. All are run by volunteers except Cyclo and Rue Voot.
La Ruche, Schaerbeek
Doner Bekane, Ixcelles
St Josse - new 2015
Ghent
Francophone Belgium
25 workshops in l'heureuxcyclage.be network
Brasil
Rio Grande Do Sul
São Paulo
Canada
Alberta
British Columbia
Manitoba
New Brunswick
Newfoundland and Labrador
Nova Scotia
Ontario
Quebec
---
Defunct:
Saskatchewan
Chile
Foco Migrante
Pedal Autónomo
Croatia / Hrvatska
Zagreb
Czech Republic · Czechia
Prague
Brno
Pardubice
Cyklodílna Město na kole
Finland / Suomi
Helsinki
Espoo
Kotka
France
SEE ALSO: List of French Ateliers

Marseille
Dijon
Grenoble
Lyon
Montpellier
Nancy
Nantes
Paris
Toulouse
Bordeaux
Germany / Deutschland
Ghana
Greece / ελλάδα
Guatemala
Hungary / Magyarország
Iceland / ísland
Italy / Italia
Ancona
Bari
Bologna
Cagliari
Firenze
Roma
Sicilia
Torino
Ireland / éire
Israel / מדינת ישראל
Mexico
???
BC
Chiapas
Ciudad de Mexico
EdoMex
Querétaro
SLP
Tijuana
Netherlands / Nederland
New Zealand / Aotearoa
Auckland
Christchurch
Dunedin
Titahi Bay
Wellington
Nicaragua
Peñas Blancas
Portugal
Lisbon
Oporto
Scotland / Alba
Spain / España
Galiza
Madrid
Catalonia
Sweden / Sverige
Thailand / ไทย
Bangkok
United Kingdom
Aberdeen
Bath
Bristol
Brighton
Colchester
Devon
Edinburgh
Glasgow
Leeds
Gloucester
London
Manchester
Newcastle
Oxford
Stirling
Warrington
United States
Alabama
Alaska
Arkansas
Arizona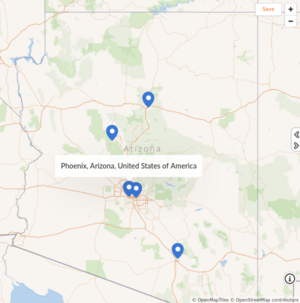 California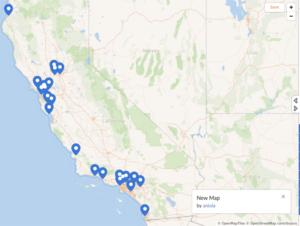 Changing Gears Bike Shop (Alameda)(probably gone)
Arcata Library Bikes (Arcata)
The Bicycle Tree (Santa Ana)
BicyCAL (Berkeley)
Waterside Workshops (Berkeley)
The Green Bike Program (Pitzer College, Claremont)
Bike Concord (Concord)
The Davis Bike Collective (Davis)
Bike Garage (Woodland, Davis)
Fresno County Bicycle Coalition (Fresno)
Bicycle Kitchen (East Hollywood, Los Angeles)
Bike Oven (Highland Park, Los Angeles)
Bikerowave (Mar Vista, Los Angeles)
Community Cycles of California (San Jose)
Valley Bikery (Van Nuys, Los Angeles)
Burbike Workspace (Burbank, Los Angeles)(probably gone)
Bikery (Oakland)
Oakland Public Library - 81st branch (Oakland, CA)
Spokeland (Oakland)
Ontario Wheel House (Ontario)(probably gone)
Silicon Valley Bicycle Exchange (Palo Alto)
Caltech Bike Lab (Caltech, Pasadena)
The Bicycle Lounge (Riverside)
Sacramento Bicycle Kitchen (Sacramento)
[[San Diego Bicycle Collective]] (San Diego)
Bikes Del Pueblo (San Diego)
The Bike Hut Foundation (San Francisco)
The Bike Kitchen (San Francisco)
Good Karma Bikes (San Jose)
Local Bike Trader (San Luis Obispo)
SLO Bike Kitchen (San Luis Obispo)
Trips for Kids Marin aka Re-Cyclery (Marin, CA, USA) (San Rafael)
Bici Centro (Santa Barbara)
The Bike Church (Santa Cruz)
Santa Cruz Campus Bike Center (Santa Cruz)
Santa Cruz Bicycle Exchange (Santa Cruz, CA USA) (Santa Cruz)
Ventura Bike HUB (Ventura)
Colorado
Connecticut
Delaware
Florida
Georgia
Idaho
Illinois
Indiana
Iowa
Kansas
Kentucky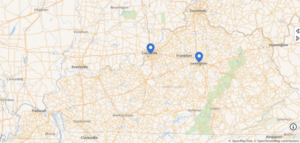 Louisiana
Maine
Maryland
Massachusetts
Michigan
Minnesota
Missouri
Montana
Nebraska
Nevada
New Hampshire
New Jersey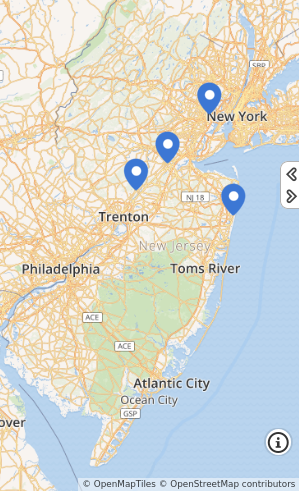 New Mexico
Error creating thumbnail: File missing
New York
North Carolina
Ohio
Oregon
Pennsylvania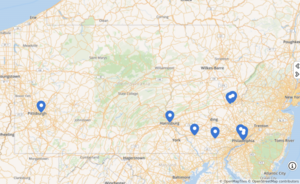 Rhode Island
South Carolina
South Dakota
Tennessee

Texas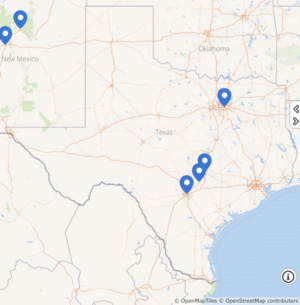 Utah
Vermont
Virginia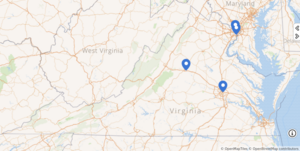 Washington
Washington D.C.
West Virginia
Wisconsin
Permanently Closed Shops (nothing lasts forever)
Cycle Saloon (Footscray, Victoria, Australia)
Wrenchworthy Bicycle Shed (Reservoir, Victoria, Australia)
Cycle Saloon (Victoria, Australia)
Bikekitchen Linz (Linz, Austria)
Freewheelers Bicycle Workshop (Lancaster, England)
Oxford Cycle Workshop (Oxford, England) (closed down/insolvent, March 2012)
Adessopedala, Via Garibaldi 6 (Altamura, Italy)
Seomra Bikes at Seomra Spraoi (Ireland)
Bici Disidentes (Tijuana, Baja, Mexico)
Handlebar Helpers (Scottsdale, Arizona, USA) (closed per https://www.starsaz.org/stars-programs/handlebar-helpers/)
Spokes Community Bicycle Project (Longmont, Colorado, USA)
The Good Wheel (Manitou Springs, Colorado, USA)
Lake Worth Bike Coop (West Palm Beach, Florida, USA)
Krank it Up (Tallahassee, Florida, USA)
BicycleXchange-Community Built Bikes (Indiantown, West Palm Beach, Hobe Sound, Florida, USA)
Shift Community Bike Shop (Atlanta, Georgia, USA)
Bikes for Chicago (Chicago, IL, USA)
Chicago Velo Campus (Chicago, Illinois, USA)
ChainIng (Loyola University Chicago, Illinois, USA)
Bike Peoria Coop (Peoria, IL, USA)
Shadeland Bicycle Collective (Anderson, Indiana, USA)
West Lafayette Bike Cooporative (West Lafayette, Indiana, USA)
Plan B (New Orleans, LA, USA)
East Quad Bike Co-op (Ann Arbor, U of M)
Bike Riot Network (Traverse City, Michigan, USA)
Mount Pleasant Bike Cooperative (Mount Pleasant, Michigan, USA)
My Wheels Are Turning (Traverse City, Michigan, USA)
Traverse Alive (Traverse City, Michigan, USA)
Re-Bicycle Lenawee (Adrian, Michigan, USA)
The Grease Pit (Minneapolis, Minnesota, USA)
Cycles for Change, formerly The Sibley Bike Depot (St. Paul/Minneapolis, Minnesota, USA)
Mac Bike (St. Paul, Minnesota, USA)
1304 Bikes (Raleigh, NC, USA)
Cheshire County Bicycle Collective / Keene Bicycle Co-op (Keene, New Hampshire, USA)
Hobiken (Hoboken, New Jersey, USA) (Bike shop CLOSED, community center still around)
New Brunswick Bike Library (New Brunswick, New Jersey, USA)
South Orange Maplewood Bicycle Coalition (South Orange/Maplewood, New Jersey, USA)
Bike Me! (Greensboro, North Carolina, USA)
Fargo Moorhead Community Bicycle Workshop (Fargo, North Dakota, USA)
Grindstone Bikes (Berea, OH, USA)
Toledo City Bicycle Co-op (Toledo, Ohio, USA)
OKC Infoshop (Oklahoma City, Oklahoma, USA)
Ashland Community Bike Program (Ashland, Oregon, USA)
Center For Appropriate Transport (Eugene, Oregon, USA)
N.W. Pa. Re-Cycle (Meadville, Pennsylvania, USA)
Simple Cycle (Philadelphia, Pennsylvania, USA)
The Reading Bike Hub (Reading, Pennsylvania, USA)
Holy City Bike Co-op (Charleston, South Carolina, USA)
Blackbird Bicycle Co-op (Columbia, South Carolina, USA)
Brookings Community Bicycle Collective (Brookings, SD, USA)
Yellow Bike Program & Reconditioned Bikes for Kids (Rapid City, South Dakota, USA)
Sioux Falls Bike Collective (Sioux Falls, South Dakota, USA)
Spearfish Bicycle Cooperative (Spearfish, South Dakota, USA)
Querencia Community Bicycle Shop (Denton, TX, USA)
Workshop Houston, the parent organization of the Third Ward Bike Shop (Houston, Texas, USA) (third ward bike shop is CLOSED)
Bikes Across Borders (Austin, Texas, USA)
Waco Volunteer Bike Center (Waco, Texas, USA)
Windham County Bike Project (Brattleboro, Vermont, USA)
The Bike Village at George Mason University (Fairfax, Virginia, USA)
Sharebike.org (Roanoke, Virginia, USA)
Blacksburg Bike Collective (Blacksburg, Virginia, USA)
Pedals2People (Spokane, Washington, USA)
Cool Water Bikes (Spokane, Washington, USA)
Bike and Bike (Olympia, Washington, USA)
Spokes4Folks (Charleston, West Virginia, USA)
2011 Statistics
U.S. Bicycle Collective Statistics by State (2011)

| Rank | State | # BCs | Population | BCs Per Million Residents |
| --- | --- | --- | --- | --- |
| 1 | South Dakota | 4 | 819761 | 4.88 |
| 2 | Vermont | 3 | 630337 | 4.76 |
| 3 | Alaska | 2 | 721523 | 2.77 |
| 4 | Oregon | 8 | 3848606 | 2.08 |
| 5 | Montana | 2 | 994416 | 2.01 |
| 6 | Idaho | 3 | 1573499 | 1.91 |
| 7 | Washington D.C. | 2 | 601723 | 3.32 |
| 8 | Washington | 11 | 6753369 | 1.63 |
| 9 | Michigan | 15 | 9911626 | 1.51 |
| 10 | North Dakota | 1 | 675905 | 1.48 |
| 11 | Utah | 4 | 2770765 | 1.44 |
| 12 | Colorado | 6 | 5044930 | 1.19 |
| 13 | Delaware | 1 | 900877 | 1.11 |
| 14 | Nebraska | 2 | 1831825 | 1.09 |
| 15 | West Virginia | 2 | 1859815 | 1.08 |
| 16 | Rhode Island | 1 | 1055247 | 0.95 |
| 17 | Minnesota | 5 | 5314879 | 0.94 |
| 18 | New Jersey | 7 | 8807501 | 0.79 |
| 19 | Arizona | 5 | 6412700 | 0.78 |
| 20 | Indiana | 6 | 6501582 | 0.77 |
| 21 | New Hampshire | 1 | 1321445 | 0.76 |
| 22 | Maine | 1 | 1333074 | 0.750 |
| 23 | Virginia | 6 | 8037736 | 0.746 |
| 24 | Wisconsin | 4 | 5698230 | 0.702 |
| 25 | Kansas | 2 | 2863813 | 0.698 |
| 26 | Ohio | 8 | 11568495 | 0.69 |
| 27 | Arkansas | 2 | 2926229 | 0.68 |
| 28 | Iowa | 2 | 3053787 | 0.655 |
| 29 | South Carolina | 3 | 4645975 | 0.646 |
| 30 | North Carolina | 6 | 9565781 | 0.63 |
| 31 | Massachusetts | 4 | 6559644 | 0.61 |
| 32 | California | 21 | 37341989 | 0.56 |
| 33 | Pennsylvania | 7 | 12734905 | 0.55 |
| 34 | Illinois | 7 | 12864380 | 0.54 |
| 35 | Maryland | 3 | 5789929 | 0.52 |
| 36 | Georgia | 5 | 9727566 | 0.51 |
| 37 | New Mexico | 1 | 2067273 | 0.48 |
| 38 | Louisiana | 2 | 4553962 | 0.44 |
| 39 | Nevada | 1 | 2709432 | 0.37 |
| 40 | Missouri | 2 | 6011478 | 0.33 |
| 41 | New York | 6 | 19421055 | 0.31 |
| 42 | Connecticut | 4 | 3565287 | 1.12 |
| 43 | Oklahoma | 1 | 3764882 | 0.27 |
| 44 | Florida | 5 | 18900773 | 0.26 |
| 45 | Texas | 6 | 25268418 | 0.24 |
| 46 | Kentucky | 1 | 4350606 | 0.23 |
| 47 | Alabama | 1 | 4802982 | 0.21 |
| 48 | Tennessee | 1 | 6375431 | 0.16 |
| 49 | Hawaii | 0 | 1366862 | 0 |
| 50 | Wyoming | 0 | 568300 | 0 |
| 51 | Mississippi | 0 | 2978240 | 0 |
See Also